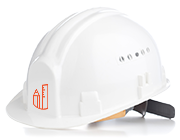 Kymar Gutters Inc is your one-stop shop for gutters and downspouts. Consultations, renovations, installations.
Contact us for any of your gutter system related projects, big or small.
Strata & Property Managers
We offer budget pricing and assessments to your stratas, as well as attending meetings with mock-ups to demonstrate exactly what owners are paying for.
Always On
Communication is key and we understand that business doesn't stop at 4:30 pm. Our phone is always call-forwarded to a cell, making your property managers' call a priority. While the other guys's' office is closed, our phone is always on. Read More 
Builders
Builders have a tough job. Allow us to be your problem-free trade. We will do the installations according to your instructions, when you need it done.
Unique Products
Besides the standard gutters and pipes, we offer Lindab® Euro-style rainwear as well as our new 3″ bottom Crown. Custom fabricated steel, copper and zinc products can be fabricated to spec. Read More 
Roofers
When roofers need a reliable company to provide gutters to their customers, they call Kymar Gutters Inc. Our priority is to put gutters on your new roofs.
Safety Comes First
The installers are trained in fall protection with RCABC approved safety courses and St. John Ambulance's occupational first aid certification as well as Leavitt's aerial platform operations. One less thing for roofers to worry about. Read More 

Thank you so much for the excellent workmanship

I must say that you run a really classy outfit. Both men were very nice and friendly. It was discussed exactly what was to be done prior to beginning the installation. Both men were very knowledgeable and gave us great advice. The job was completed in two hours. The house looks amazing with the new gutters. They even hid the downspouts at the back of the columns on the gable which makes the house look more aesthetically pleasing from the street.[...]

We have a rental property in Vancouver. One of the gutters has detached from the fascia. My husband, Dave and one of our sons was going to repair it, but after Dave saw the excellent job that your staff did on our Langley house, he has decided to hire your company for the Vancouver house, too.
I appreciated his suggestions

We called Kymar Gutters after having a door knob hanger put on our front door April 2013, Kyle was available to give us an estimate that same day. We only needed new gutters on a smaller portion of our house and because Kyle has a minimum charge he made suggestions of some extras we could have because it would have been no extra charge.

I appreciated his suggestions as he could have just done the job as we requested and charged the same, we did take him up on a couple of his suggestions. [...] I would recommend Kymar Gutters to anyone who is looking for new gutters on their home.

Now that the majority of the heavy rains are behind us, spring is the time for cleaning up the winter mess and preparing our homes for another year.
Remember the leaky condo crisis of the 80's and 90's? How could you not! If you were an owner, the special levies and mass depletion of contingency funds left you broke, stressed and further indebted to the banks…

Kymar Gutters Inc. is delighted to announce the launch of its own monthly blog. Take a moment to get acquainted with industry insights, educated opinion on the trade and valuable advice you will find nowhere else. Please join us this month reflecting on You Get What You Pay For.